Company Partners with OneLogin to Offer Customers Seamless Experience Across the Findly Suite of Talent Acquisition Solutions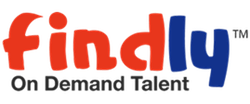 SAN FRANCISCO (June 25, 2014) – Findly, the on-demand talent market leader and a Symphony Technology Group (STG) company, today announced that it has partnered with OneLogin, the innovator in identity management, to deliver its new Single Sign-on (SSO) Portal. Findly developed this solution to meet consumer demand for faster and easier access to its groundbreaking talent acquisition solutions via a single credential.
Findly leads the industry in the development of comprehensive global talent acquisition technology that facilitates the way employers connect with top candidates. An early innovator in the use of mobile and social capabilities for recruitment, Findly has reimagined the way people are hired. With its cutting edge, fully integrated "Talent Hive" solution, the company enables employers to transform their recruiting efforts from transactions to interactions, helping them engage active and passive candidates, build their talent pipeline and ensure they hire the right people for the right positions at the right time.
By partnering with OneLogin, Findly now benefits from the company's comprehensive Security Assertion Markup Language (SAML) capabilities to better meet customer demand, improve security and increase compliance. Through its industry-leading SAML Toolkits, OneLogin provides its customer base of software as a service (SaaS) providers with the tools to SAML-enable their in-house applications, thereby replacing cumbersome passwords with digital signatures that provide easy and secure authentication.
With OneLogin's single sign-on functionality, which is free for all Findly customers, Findly provides a seamless, truly integrated experience across its entire suite, offering users a one-stop solution for accessing the numerous modules of its comprehensive suite of talent acquisition solutions. Via a user-friendly dashboard, users can easily access and log into all Findly applications through the SSO portal, while administers can create roles and assign permission levels. Users can easily toggle between products and truly experience the value of Findly's end-to-end integrated solution, without the hassle of having to provide login and identification credentials for each module.
"Our partnership with OneLogin enables us to improve our offerings by not only providing a more streamlined, user-friendly experience, but also ensuring the highest standards for enterprise security," said Jeff Kreutz, senior vice president of Products at Findly. "The impact for our clients is immense, enabling them to easily access our entire suite of solutions with a single credential from a single interface and further facilitate the way they identify and engage top talent. They also gain the added benefit of managing provisioning, authentication and group-based roles and responsibilities from a single dashboard."
"In selecting OneLogin, Findly is the latest SaaS provider to transform the way customers access its solutions, delivering SAML-enabled single sign-on capabilities that improve security and compliance as well as user experience," said Thomas Pedersen, co-founder and CEO for OneLogin. "We are excited to partner with Findly and help the company enhance the value of its talent acquisition solutions differentiate itself as a leading enterprise solution provider by offering our SSO enterprise identity management capabilities."