Schwede to Join Executive Team To Drive Company's Go-to-Market Strategy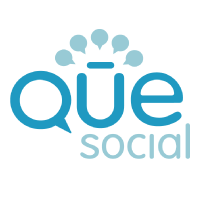 QUEsocial, a leading Social Talent Acquisition solution, today announced the recent addition of Human Capital industry veteran, Josh Schwede, to its executive leadership team. Schwede joins the company as Executive Vice President, and will be responsible for developing and guiding the company's go-to-market strategy and activities.
"As we continue to help shape the next generation of social recruiting, Josh brings great experience and expertise in the rapidly evolving and complex Talent Acquisition market," said Greg Silich, CEO of QUEsocial. "With his unique understanding of the business needs and challenges of senior Talent Acquisition leaders, Josh is a great fit for both our strategic plans and our culture."
With more than 10 years experience in Talent Acquisition technology, Schwede joins QUEsocial from digital interviewing market leader, HireVue, where he served as VP of Business Development. As the company's fifth employee, Schwede was a significant force in HireVue's creation of an industry that did not previously exist. Earlier in his career, Schwede was a key member of employment screening company HireRight, developing their Partner and Alliance ecosystem that helped the company grow, and eventually join NASDAQ in 2007.
"I'm excited to join QUEsocial at such an exciting time. Talent Acquisition leaders have worked hard since 2008 to make headway with social recruiting, but continue to struggle to directly connect it to measurable business results," said Schwede. "QUEsocial is a unique solution which addresses the growing frustration organizations experience by providing analytics and actionable insights into what's working and what's not, and driving tangible ROI for their social recruiting efforts."
"We are redefining how social media can be harnessed by Talent Acquisition to extend their employer branding into new pools of qualified passive candidates, while achieving true, measurable results," said Patrick Rooney, Founder and Chief Customer Officer of QUEsocial. "Josh has deep experience in growing technology companies that are equal parts disruptive and business value driven, and we are thrilled to have him join us."